KIS.BOX
Article number:
3.00.001.001/0000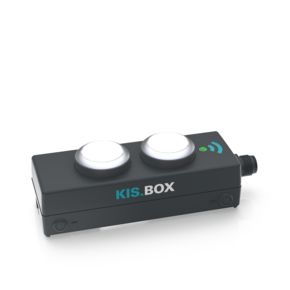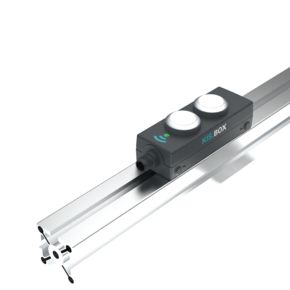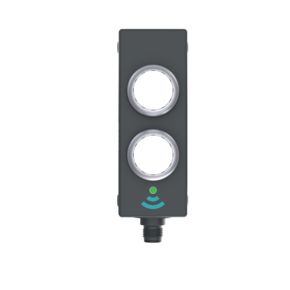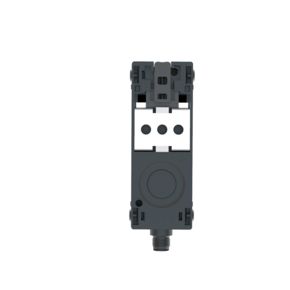 Technical data
Disassembly possible
yes
Scope of delivery
FLEXLAB bezels
Quick-Start-Guide
Actuator position 1
FLEXLAB illuminated pushbutton
Actuator position 2
FLEXLAB illuminated pushbutton
Bezel color
transparent
Luminous element color
RGB
Operating temperature, min.
-30 °C
Storage temperature, min.
-40 °C
Operating temperature, max.
50 °C
Storage temperature, max.
85 °C
illuminated
Yes
Luminous elements
LED
Packaging
Box
Packaging unit
1 pcs.
Mechanical life
1,000,000 cycles
Degree of protection, front side, according to DIN EN 60529
IP65
Degree of protection, rear side, according to DIN EN 60529
IP65
MOQ order
1 pcs.
EMC
DIN EN 61000-6-1 Interference immunity area
DIN EN 61000-6-2 Interference immunity industry
DIN EN 61000-6-3 Interference emission living area
DIN EN 61000-6-4 Interference emission industry
ETSI EN 301 489-1 Radio approval
ETSI EN 301 489-17 Radio approval
ETSI EN 300 328 Radio approval
EMCE
DIN EN 62311 Interference with humans
WLAN Standard
IEEE 802.11 b/g/n 2.4 GHz
WLAN encryption
WPA + WPA2 (CCMP)
Range, max.
100 meters open field
Operating altitude above sea level, max.
2,000 m
Pollution degree acc. to DIN EN 61010-1
Pollution degree 2
RoHS compliant
Yes
REACH compliant
Yes
Outside dimension, length
123,2 mm
Outside dimension, width
40 mm
Outside dimension, height
35,6 mm
Actuation function
momentary contact function
Contact material
Gold
Fixing
Assembly clip
Terminal on the rear
M12 8-pin A-coded
Cable length, max.
30 m
PIN 1
VCC Operating voltage
PIN 2
input 1
PIN 3
GND
PIN 4
Input 2
PIN 6
Output 2
PIN 5
Output 1
PIN 7
USB D+
PIN 8
USB D-
Voltage type
DC
Rated operating voltage
5 ±10%; 24 ±20% V
Power consumption, max.
5 V without outputs: 700 mA
24 V without outputs: 150 mA
24 V with outputs: 550 mA
Protective diode
Yes
Thermal protection
Yes
Overvoltage category
1
Inputs
ON / OFF states, characteristic according to IEC61131-2
minimum signal duration between edge changes: 500 ms
Outputs
ON (HIGH): VCC -1 V
OFF (LOW): high impedance
Current, max: 200 mA
Switch-on current, max: 10 A
Thermal protection: yes
Drawings
Description
The KIS.ME product family is a cloud-based WiFi system that makes it possible to use resources efficiently, e.g. in intralogistics and production. The KIS.ME product family can be used to implement simple digitalization in various production areas of a company. This includes data acquisition and data display via the devices, as well as displaying shop floor plans and KPIs in the KIS.MANAGER (cloud portal).
Areas of application include e.g. intralogistics, cross-plant alarming, retrofitting (digital upgrade of existing systems and machines) or data acquisition from manual processes including data evaluation and data display.
The following functions/data can be realized by the devices:
Acquisition of button inputs
Acquisition of digital signals at the inputs of the devices
Color control of lighting via the KIS.MANAGER
Digital control of outputs for controlling external devices via KIS.MANAGER
The devices can be operated in two different modes:
Configuration mode (5 V):
This mode is usually used for onboarding the devices and transmitting the WiFi access data (WiFi login credentials). Digital inputs and outputs are not available in the configuration mode. A power supply of 5 V / 700 mA per device must be provided.
Operating mode (24 V):
This mode is used while operating. Digital inputs and outputs are available in the operating mode. USB communication is not available in the operating mode.
Notes:
The digital switching outputs of the end devices switch between the logical switching level Off (High impedance) and the logical switching level ON (VCC  - 1 V). A short-term inrush current (peak current) of 10 A must not be exceeded. The switching outputs are thermally protected.
In addition, signal acquisition from machines and systems by potential-free contacts is permissible. In case of doubt, consult the machine manufacturer and obtain approval.
Certificate renewal will occur every 2 years. This means that the devices should not be stored without Internet connection for more than 2 years.
For more information visit: www.kisme.com
Main areas of application
Measurement-control-regulation
Electrical engineering
Mechanical and system engineering
Signalling systems
Chemical industry
Handheld terminals
Industrial robots
Model construction
Home technology
3D viewer
Downloads